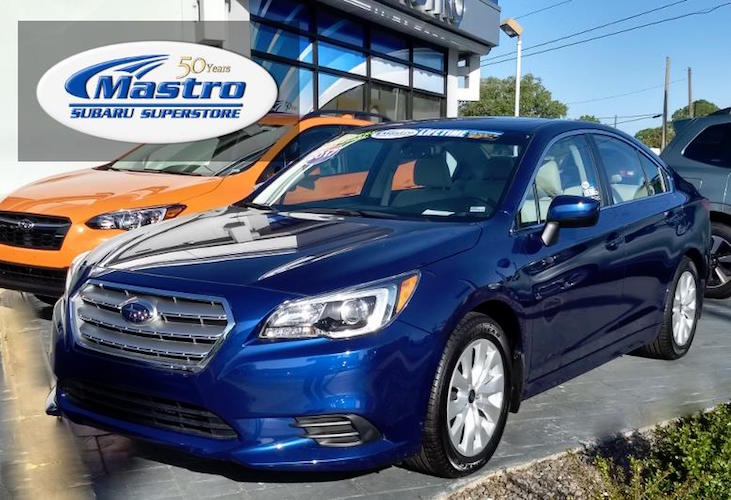 If you should trust any brand to deliver on top residual value in addition to impressive safety and performance in its vehicles, it should be Subaru. This manufacturer has an acclaimed history of producing vehicles that stay on the road for thousands of miles, so it's no wonder that this brand received Kelley Blue Book's 2018 Brand Image Award for "Most Trusted Brand" and has received it for four consecutive years. For this reason, we are proud to offer Oviedo area drivers the Subaru brand.
Why Buy a Used Subaru Near Oviedo
Subaru has crafted and perfected the formula to preserve the integrity of your vehicle for longer, so you can keep adventuring to new and far places undisturbed. In the Oviedo area, you'll want a used Subaru that can keep up with your plans to kayak and water ski; luckily the brand's product line is reliable so you will always be prepared to enjoy the sunshine state's activities.
Subaru provides top-quality machines that offer All-Wheel Drive (AWD), safety, efficiency, and lots of storage for any and all needs. With proper routine maintenance, a Subaru vehicle can last between ten to fifteen years, or more, as about 97 percent of Subaru vehicles sold in the past ten years are still on the road. When you're buying used, there are few other choices in manufacturers that offer vehicles that will endure the road's unexpected turns for this extended amount of time.
Any used car will require maintenance because it is not fresh on the road, and will likely have sustained some hardship from the wear of driving. For auto repair, a Subaru is worth investing in  because with even just your typical amount of tender loving care, you'll reap the benefits of driving a smooth-running Subaru for miles to come. Many models from across the product line like the Subaru Impreza, Legacy, and Outback have been best-selling AWD cars for the past ten years. Subaru has also been named one of Kelley Blue Book's "Lowest 5-Year Cost to Own," which is notable but not newsworthy to Subaru enthusiasts who know the brand's value firsthand.
For more information or to test drive an award-winning Subaru, visit Mastro Subaru of Orlando. Our team would be happy to help you pick out your used Subaru.