We know that falling in love with your Subaru was a great moment for you, and we want to give you the gift of recreating it all over again. Our Subaru parts center serving Oviedo recommends only true, genuine OEM Subaru parts when you need to replace something because your Subaru is calibrated to perform optimally when it has all the original parts. When you use OEM parts, it's like driving a brand new car again.
Aftermarket parts can be attractive because of the low price, but there are plenty of pitfalls that are easy to walk into. OEM parts are always high quality and meant to fit on your part, plus they usually come backed with a one year warranty. Aftermarket parts do not come with warranties, and sometimes you get what you pay for, leading to long-term damage and more costly repairs down the line.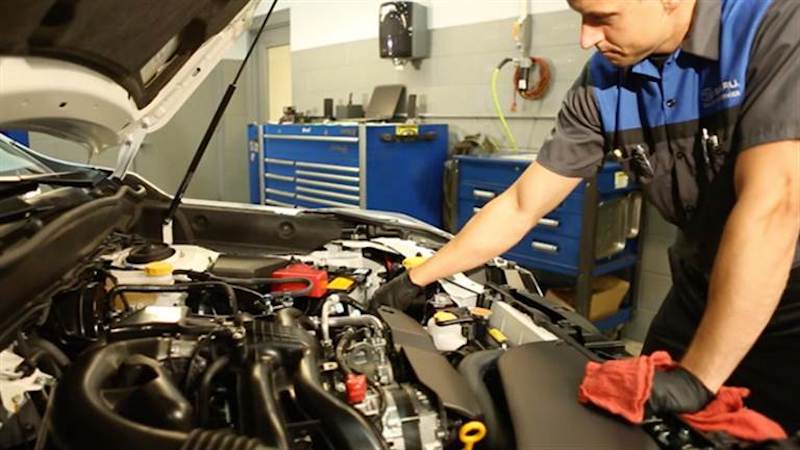 Other Reasons Oviedo Area Drivers Should Choose Subaru Parts
The certified technicians at our Oviedo area Subaru service center are able to expertly diagnose any issues you might be having with an OEM part and replace it for you in no time. The aftermarket parts could muddy the waters, and in some cases would void your manufacturer's warranty.
It's much easier to shop OEM, too. The selection of aftermarket parts could be overwhelming, and at the end of the day there's no telling if you made the right decision. When you shop Subaru parts, you're getting one part that fits perfectly without putting any pressure on yourself to make the right decision.
When it comes to collision repairs, it is highly recommended that you only shop for OEM parts, because aftermarket parts may not have the same crumple zones or fit perfectly, which can be very dangerous in the event of another crash.
Contact us today if you have any further questions about our selection of OEM Subaru parts or would like to order one.