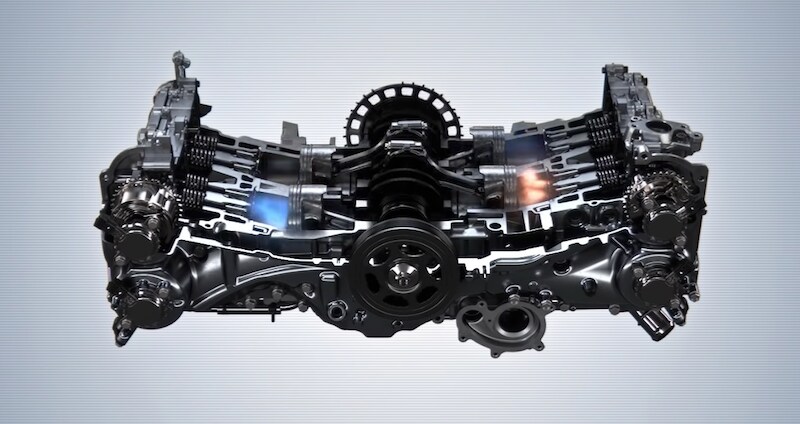 Any way you slice it, Subarus have always been unique. From the standard all-wheel drive on nearly every vehicle to the company's long history of creative, fun-to-drive cars and SUVs, there's so many things that set Subarus apart.
The Boxer engine is one of them. Unlike most car manufacturers, Subaru exclusively uses Boxer, or horizontally-opposed, engines in their new vehicles.
What is a Boxer Engine?
A boxer engine configures the pistons horizontally, rather than in a straight line like most other engines. This means that on a four cylinder engine--a "flat four"-- two of the pistons are on each side, moving in opposition to the other set. The name "boxer" derives from the idea that these two sets of two constantly-rotating pistons resemble boxers' hands in a fight.
What are the Advantages of a Boxer Engine?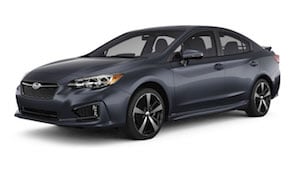 There's a number of advantages to this engine design. For one, the piston rotation is more balanced than in an inline engine, where the pistons are all in a vertical row, or a V-type engine, where they are horizontally opposed but at a steep angle.
Because the rotation is balanced, it counteracts some of the engine noise and vibration. The result is a smooth acceleration and a relatively quiet ride compared to other engines.
The Boxer's flat shape is also an advantage. It allows the engine to be set lower in the car, which creates a lower center of gravity, for predictable handling and cornering. That's especially advantageous in some of Subaru's taller models, like the Crosstrek and Forester.
The low engine placement can also be a safety benefit, because in frontal collisions, the engine is designed to slide under the passenger cabin rather than into it.
So, why does every Subaru use a boxer engine? For the same reason that thousands have learned to trust and love their vehicles: Performance, comfort, and safety.
If you're ready to see all the things that make a Subaru unique, stop into Mastro Subaru of Orlando. And if you're coming, let us know beforehand so we can set up the best test drive for you: contact us online or give us a call at 321-234-2444.