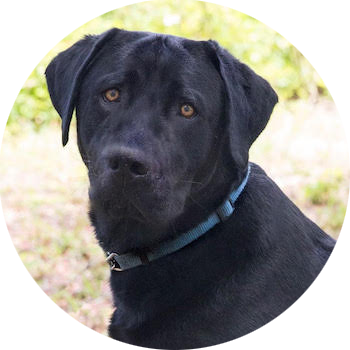 Local community efforts mean a lot to the team here at Mastro Subaru of Orlando, and we're always looking for ways to give back to the community that has given us so much support over the years. When there's a way to do that while also meeting some friendly dogs, that's even better!
As you may remember, we were lucky enough to sponsor Little Mastro, a yellow lab puppy who went on to complete his training to be an certified veteran service dog for a veteran with severe PTSD on Florida's east coast. Both Little Mastro and the veteran are doing great. 
We were proud to partner with Southeastern Guide Dogs and Paws for Patriots on Little Mastro's journey, and we're now thrilled to be working with these great community organizations again.
This time around, the Mastro Family are caretakers for Big Jake! The latest ambassador dog to join the program, Big Jake will be traveling with the Mastro family at the store and around town to introduce people to these wonderful programs in order to help raise awareness for the great work that Southeastern Guide Dogs and Paws for Patriots are doing. Big Jake loves kids and people in general. He also loves doggie snacks. You can also follow him on his own Instagram page. 
Big Jake is excited to get out into the world and meet new people, and we're proud to be helping him along the way! For more information about how you can support these incredible organizations, don't hesitate to contact us online. Be sure to check back often to see how Big Jake is doing!
Get to Know Big Jake