At Mastro Subaru, we like to stand out from the crowd, that includes what we drive. Check out our gold chrome wrapped WRX, "MastroGold"! This is a WRX sedan wrapped in beautiful gold with black accents. You can also follow what's new on Facebook by searching the hashtag #MastroGold. If you see us coming, grab your sunglasses, this great looking car loves to play in the sun!
This car definitely attracts attention, wherever we take it. Check it out when you are visiting. It's going to be moved between the 2 Mastro Subaru locations and we look forward to you stopping by and taking a look!
This WRX is a looker... there's no way. you can miss it coming down the road!
We took the car down to the waterfront... the car looks great in the sun, plus...it's a beautiful drive. 

There's no getting around it... the car looks great in it's party suit!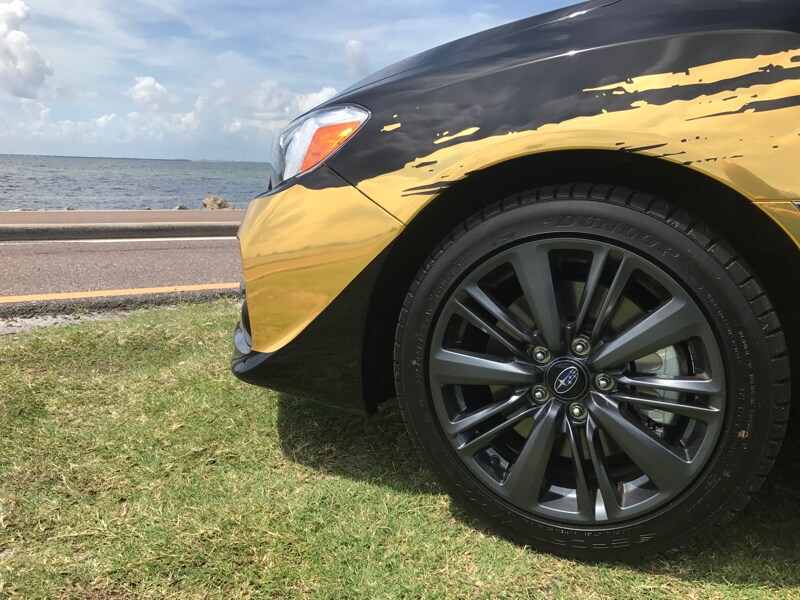 Downtown Orlando is a fun drive in the WRX!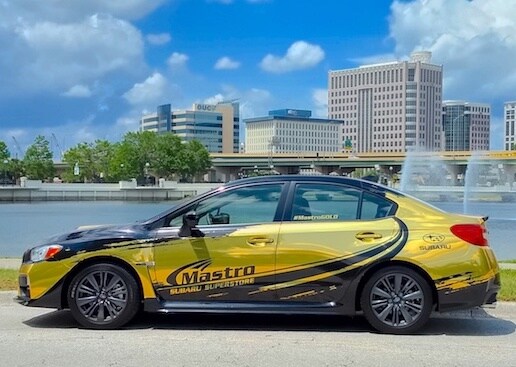 Eclectic Orlando has great culture and history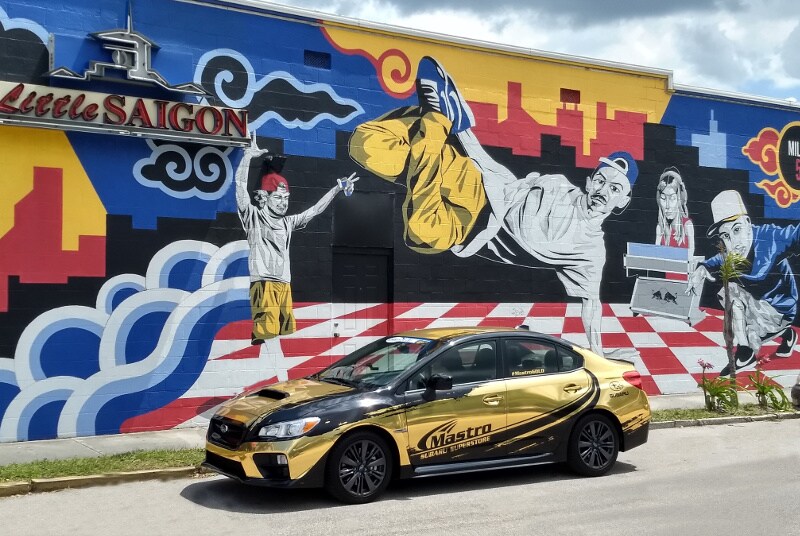 More downtown shots of #MastroGold