The Subaru Forester Takes On the Competition in Sanford, FL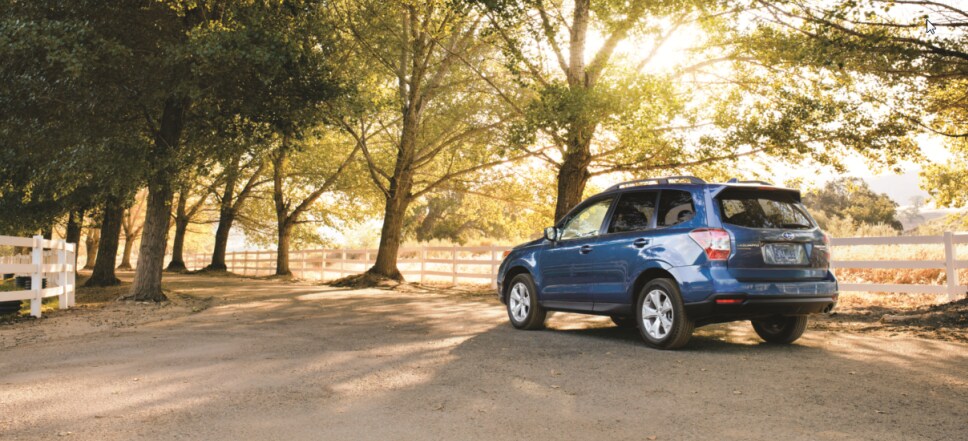 Are you in the market for a compact SUV? Here at Mastro Subaru of Sanford, the Subaru Forester is a long-time fan-favorite. Its legendary design offers unbeatable versatility and stability, no matter what the terrain. To further illustrate the Forester's worth, we've compared it to a couple of its competitors: the Honda CR-V and the Toyota RAV4. While all three vehicles deliver exceptional performance capabilities, it's clear that the Forester provides the most bang for your buck. Read on to discover how the Forester's intelligent design will help you to stand out in Sanford, FL.
| | | |
| --- | --- | --- |
|    |    |    |
|  Subaru Forester |  Honda CR-V |  Toyota RAV4 |
Compare Value: Total MSRP
Subaru Forester 2.5i: $23,245
Honda CR-V EX-L AWD: $30, 295
Toyota RAV4: $26,140
Compare Headroom (Front/Rear)
Subaru Forester 2.5i: 41.4/39.8
Honda CR-V EX-L AWD: 28.0/38.6
Toyota RAV4: 38.9/38.9
Compare Exterior Styling
Subaru Forester 2.5i: Sleek and sporty, the Forester design unites functionality and style
Honda CR-V EX-L AWD: Tall and somewhat boxy utility vehicle
Toyota RAV4: Wider build, bulkier than the Forester
The three vehicles are on par with one another when it comes to performance, technology and safety features. You can see; however, that the Forester edges out the competition when it gets down to the nitty-gritty. Plus, it'll end up saving you money up-front and down the road. Interested to learn more? Get behind the wheel of the all-new Subaru Forester to discover its advantages for yourself. We look forward to seeing you soon in Sanford, FL!