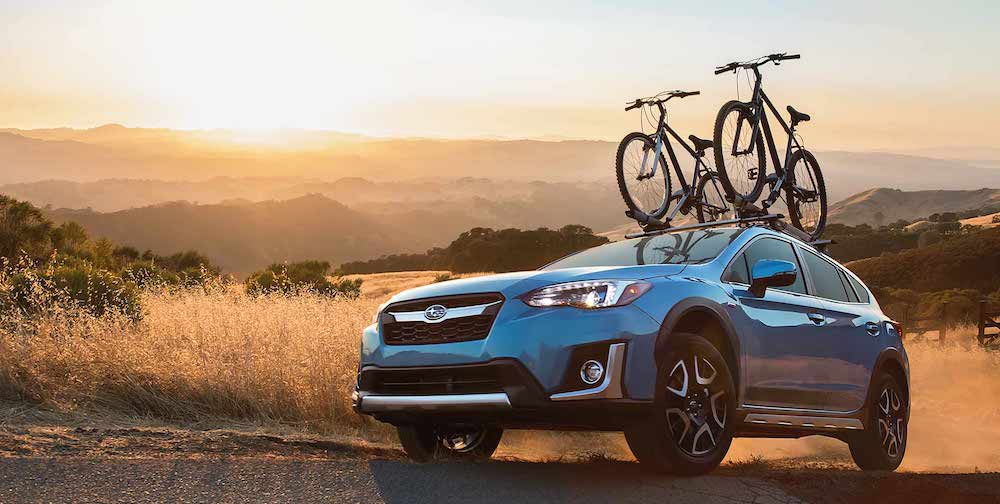 A lot of features get big hype: engine power, entertainment technology, safety tools. Those are all important, but a simple and often vital aspect to consider when buying a car is space. It's one of those things that can't be upgraded, so you'll want to buy a car with room for all of your passengers and things.
Fortunately, many of the Subaru SUV models here at Mastro Subaru of Orlando pack some serious cargo space.
2019 Subaru Ascent Cargo Space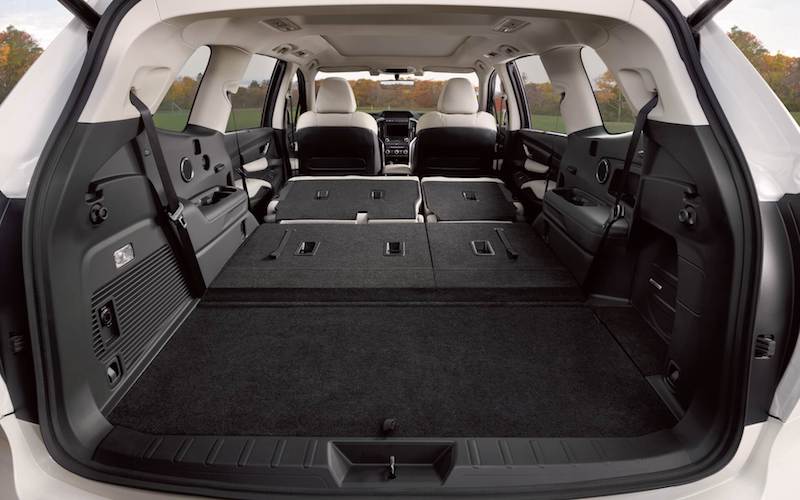 The largest vehicle in the Subaru lineup, the new 2019 Ascent, has the most room for passengers thanks to third-row seating. That leaves a bit less standard rear cargo room than some other two-row models, but still plenty for most Oviedo-area lifestyles: It holds more than 17 cubic feet in the rear hatch with the third row seats up; 47.5 cubic feet with the third-row seats folded, and a solid 86.5 cubic feet with the second and third rows folded. In all, it has a sprawling 153.3 cubic feet of passenger cabin volume for the whole family to comfortably enjoy.
2019 Subaru Forester Cargo Space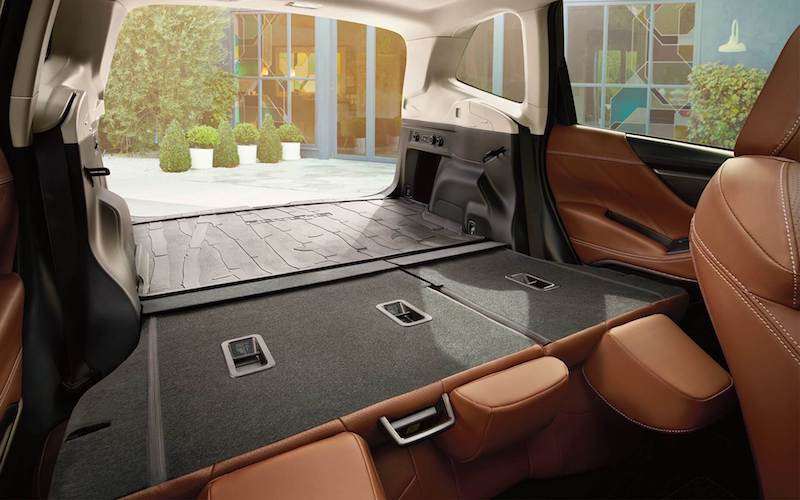 The classic Subaru Forester offers plenty of room for people and gear. It has a standard trunk capacity of more than 35 cubic feet (or 33 cubic feet if you opt for a moonroof) that expands to more than 76 cubic feet of cargo capacity with the rear seats folded forward. In total it has a comfortable 107.8 cubic feet of total passenger volume, free for you to use for all the people, pets, and equipment that you can possibly pack in there.
2019 Subaru Outback Cargo Space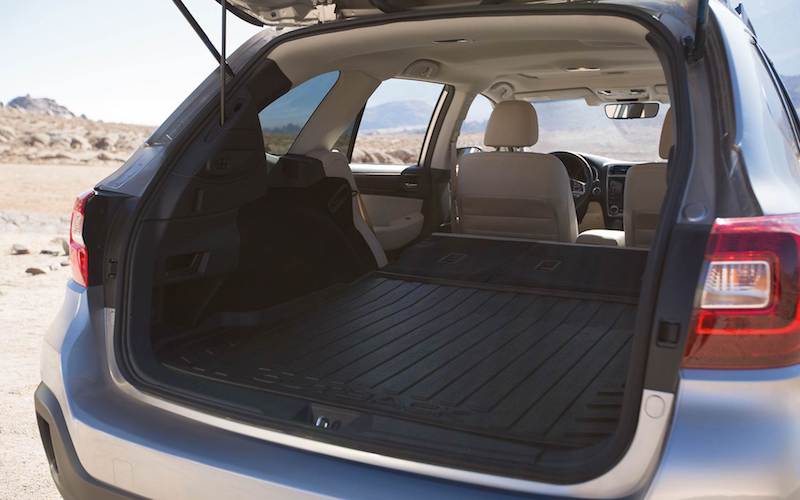 Another beloved Subaru favorite, the Outback, has ample room in its 2019 edition. Rear cargo volume is a standard 35.5 cubic feet across all trim levels, ballooning to 73.3 cubic feet with the rear seats folded. The long, sweeping chassis of the 2019 Outback gives you and your riders even more passenger volume than the Forester, with 108.1 cubic feet of comfort and convenience at your disposal.
2019 Subaru Crosstrek Cargo Space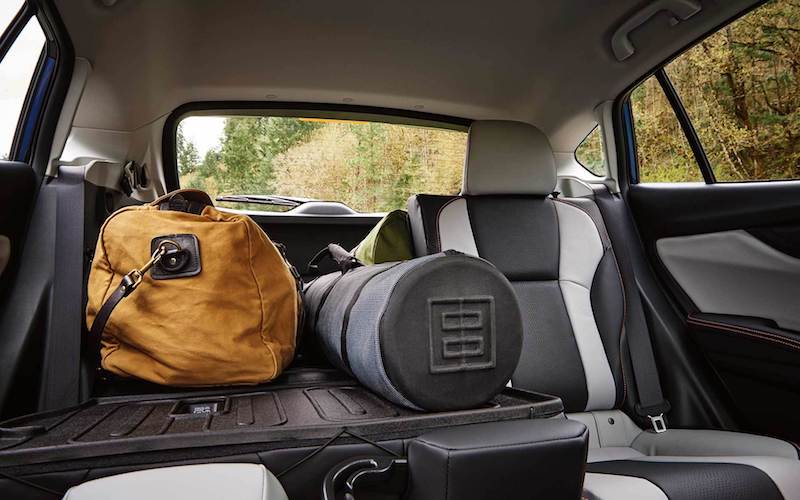 The smallest of Subaru's SUVs still displays an impressive appetite for cargo. The 2019 Crosstrek starts with 20.8 cubic feet of rear cargo volume, which converts to more than 55.3 cubic feet with the rear seatbacks lowered. And this popular crossover is no slouch for passenger space, either, giving you over 100 cubic feet of room for up to five people.
Shop Subaru SUVs near Oviedo
At Mastro Subaru of Orlando, we proudly carry the full range of spacious, capable Subaru SUVs. We're conveniently located near Oviedo, Sanford, Deltona, and other localities, and open six days a week. Contact us online to set up a test drive (or multiple) today!