From lending a hand in our communities to helping find homes for lost and abandoned pets, Subaru is committed to giving back to the world we all share. That's what the Subaru Love Promise is all about!
Many of our drivers share in Subaru's passion, particularly when it comes to enjoying the great outdoors. With that in mind, it's easy to appreciate Subaru's commitment to a brighter future. A key component of that effort is reducing waste, a goal that has been tackled brilliantly at the automaker's plant in Lafayette, Indiana.

Since 2004, Subaru's Indiana plant has perfectly embodied the brands goals for long term sustainability by maintaining zero-landfill status. It was actually the first plant to achieve the status in the United States, and has since gone over a decade without sending waste to landfills!
Subaru has been so successful in this regard, in fact, that the National Park Service turned to the automaker as it worked toward the same zero-landfill goal. In keeping with the Subaru Love Promise, the brand was happy to help.
How You Can Help
As our nation's beautiful parks work toward a greener tomorrow, you can certainly help! Before setting out on your next adventure, take some time to consider the environmental implications of your choices.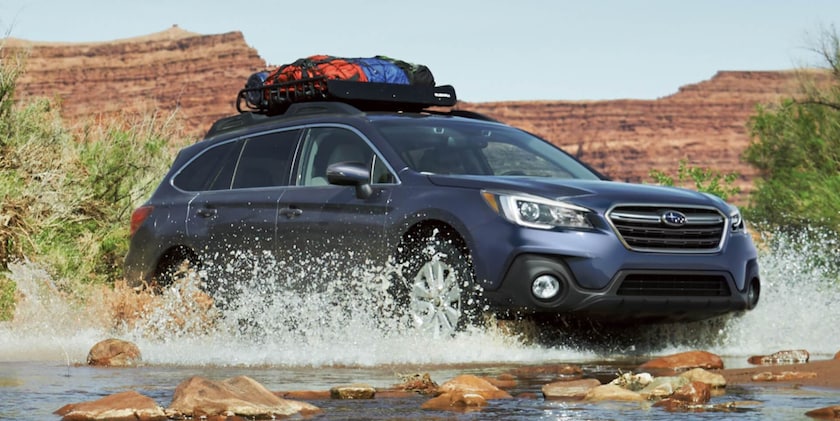 One of the biggest culprits when it comes to environmental trouble is plastic. Plastic doesn't biodegrade, so it can have a huge impact on the environment--especially when it isn't disposed of properly.
Before setting out for a weekend of outdoor fun, plan for minimal plastic usage during your trip. Bringing a reusable water bottle and reusable coffee cup to fill during stops can be a huge help, especially considering that even paper cups tend to have a wax lining that can't be recycled and doesn't biodegrade the same way as paper in landfills.
If circumstances make it too tough to avoid single-use plastics altogether, be sure that everything you bring with you makes it to the proper recycling receptacle. This may mean dropping things off before you hit the road, or bringing things back with you in a reusable bag to recycle when you get home. Either way, bear in mind that a trash receptacle is as good as littering when it comes to plastic.
For more information on how you can make your next excursion more environmentally friendly, or to learn more about Subaru's ongoing efforts to protect the environment, don't hesitate to contact us at Mastro Subaru of Orlando by calling (321) 234-2444 today!