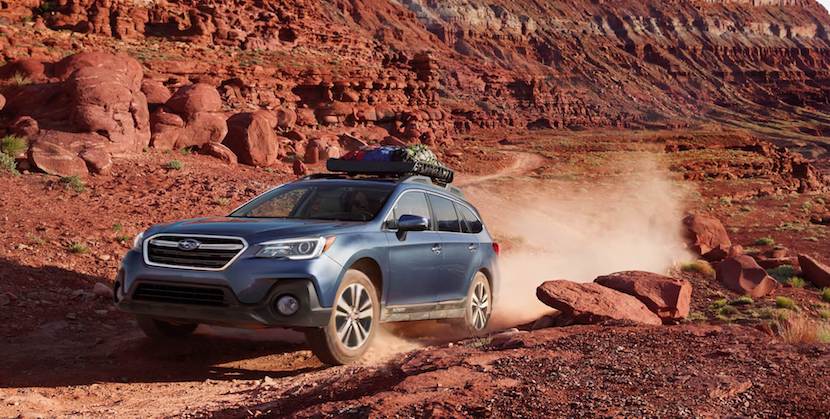 At our Subaru dealer near the Orlando area, we love adventuring just as much as you do, so we know what kind of car it takes to be your perfect companion. That's why almost all of our Subaru models come standard with Symmetrical All-Wheel Drive to make for a more stable and efficient ride when you're roughing it.
What Makes AWD So Great?
Symmetrical AWD provides an even distribution of power to each wheel, which allows a car to gain maximum traction instead of the "slip and grip" feeling that drivers dread. This means that in slippery conditions and muddy trails, the most power is supplied to wheels with the best traction.
Symmetrical AWD is different from standard AWD in that it requires less components to run. The engine is mounted in-line with the drivetrain, so there are no extra parts that would normally reduce the vehicle efficiency and the maintenance costs associated with complex drivetrain designs are a non-factor.
The balanced design of Subaru's Symmetrical AWD enhances control and stability of your car. You'll notice the difference immediately in the way it hugs curves on the road. Front-wheel drive vehicles tend to understeer, and rear-wheel vehicles can often oversteer.
What Are My Options?
Fan favorites like the Subaru Forester, Subaru Legacy, and Subaru Impreza are all great options to consider from our Orlando area dealer's new Subaru models. All have their own benefits, and we invite you to come down and chat with our knowledgeable sales staff about all of your alternatives.
Contact us with any further questions you have about the benefits of standard Symmetrical AWD on almost all Subarus, and schedule a test drive today!